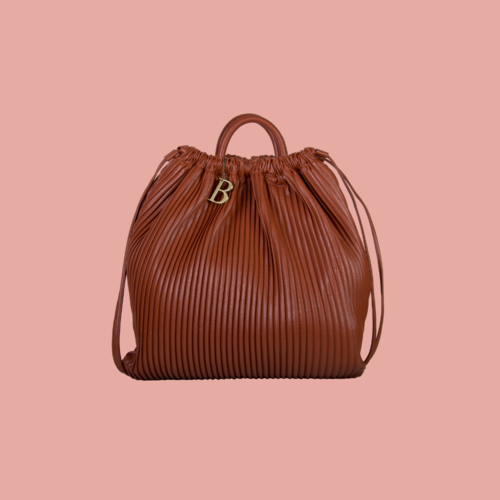 Backpacks
Not just for students…
Whoever still thinks that backpacks are designed exclusively for students is mistaken! Backpacks are now being worn by young and fashionable girls, but also by stylish women in the city, on the beach and in a variety of other sites such as theme parks. 
The benefit of a backpack is that you can easily carry more and heavier items with you without hurting your shoulders or back. With a backpack, the weight is evenly distributed over your shoulder compared to a shoulder bag. Are you going to a festival this year? Then we recommend you bring a backpack or go for a crossbody bag. In a backpack, you can carry just a few more items than you can in a crossbody model. However, we know the danger – the more space you have, the more you bring...
What to look for when choosing a backpack?
Ask yourself what you will use your backpack for. Is it important for you to be able to store your items in separate compartments inside the bag? How should the bag close and which colour do you prefer? All bag features can be found on the product page. Consult them and make sure the backpack meets your requirements. On the left hand side of the overview page, you can use the different filters. Filter by style, price, colour etc. Shipment of your backpack is free above £50. If you would like to return the bag, no problem. Returns are also free within 14 days.