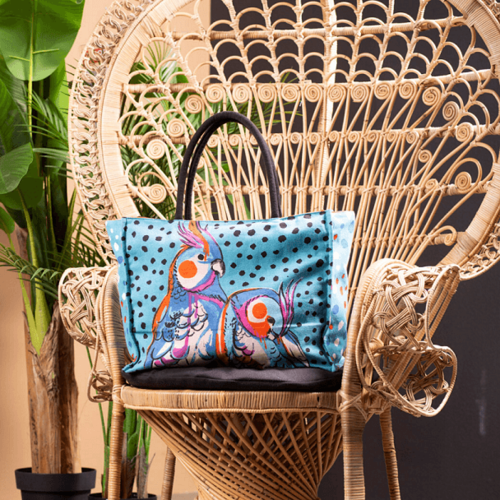 Beach bags
Why is a beach bag often so large?
Many women like to carry their favourite beach items with them to the beach or swimming pool. And those are quite a few! Think of a beach towel, bikini, sunscreen, sunglasses, keys, magazines, purse, mobile phone, bottle of water and a beach hat. This requires a large and practical bag which can carry mainly anything you would like to bring along. BULAGGI's beach bags can be brought easily with you on your holidays in your suitcase. You fold the beach bag and put it on top of your summer wardrobe in your bag or suitcase. You will see that you are happy that you eventually brought your beach bag with you to your holiday destination. This way you can appear fashionably on the beach without having to carry your items separately. BULAGGI's beach bags are characterised by a large compartment with a zipper and a number of smaller compartments on the side to store your smaller items such as your phone and keys.

Free returns of beach bags
Our beach bags are being sent to you free of charge above £50. If you would like to return your received items or if you are in doubt about your purchase, you can easily return your order to us. Returning is free of charge. If you have any questions for us, please do not hesitate to contact our customer service department.