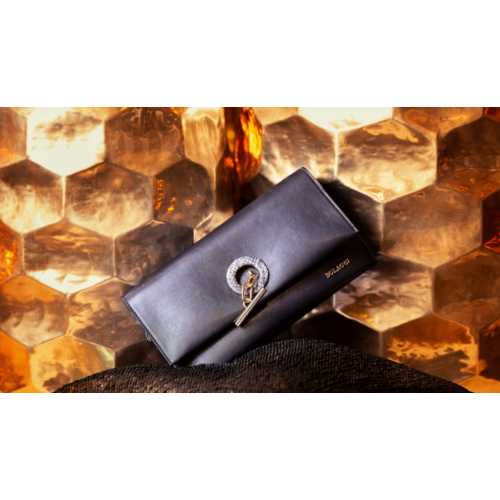 Clutch bags
The clutch is a must with any festive outfit
A clutch is an elegant handheld bag without handles. It gives your outfit the desired stylish and sophisticated look. You often see clutch bags on the red carpet, combined with a long evening dress or a cocktail dress. European royalties are often seen with clutches. Beautiful and sophisticated women like Princess Kate and Queen Máxima of the Netherlands cannot seem to live without one.
Many women often find it important that the colour of the clutch matches the colour and style of the dress or outfit. Would you go for a festive clutch with shiny sequins or a neutral black or blue clutch to suit a vast range of party outfits?

Hands free
Do you enjoy not having to carry or worry about your handbag or clutch? We thought so and that's why each and every BULAGGI bag is equipped with an additional metal chain so that you can also wear your clutch as a shoulder bag. If you need any help in choosing your ideal clutch bag or if you have a question of any other nature, please feel free to contact our customer service team. We would love to advise and guide you through our product range, to make sure you choose your perfect clutch bag!