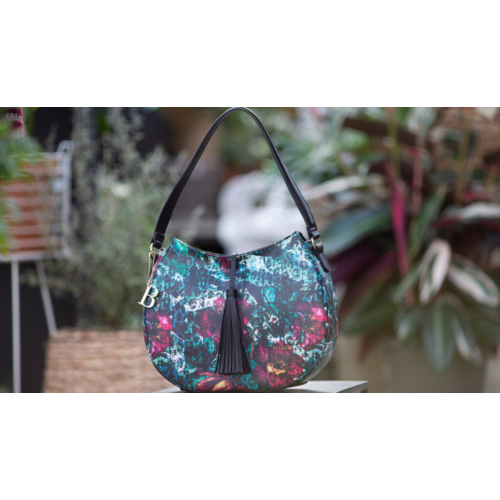 Hobo bags
What is a hobo bag? 
A hobo bag is generally a spacious and supple shoulder bag. It is the perfect bag for daily use. You can easily store your daily essentials in your bag. Because the bag isn't reinforced, but is rather smoothly, the hobo drops a little bit at the top. This gives the bag a casual look.
Hobo bag: what's in a name? 
Did you ever wonder why we call this type of bag, a hobo bag? This is because it resembles the shape of the bindle on a stick that hobos are portrayed as carrying over their shoulder in cartoons and books. 
Did you know...
...that the majority of our hobo bags come with a back zip pocket? This will give you quick access to your phone or keys. That's convenient, isn't it? 
All of BULAGGI's hobo bags have different sizes. Please have a good look at the sizes of your new favourite hobo bag in our online store. We wouldn't want to dissapoint you in the size of the bag.
Have fun finding your new best hobo friend
♥