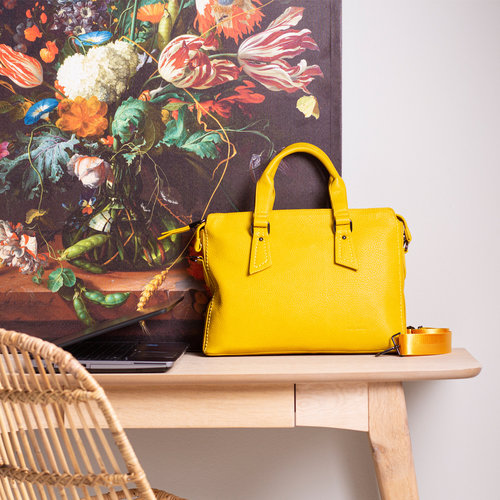 Laptop bags
Our laptop bags offer your laptop or tablet optimal protection.
Because we know that your laptop is of great value to you, we ensure that our laptop bags are made of the best materials and in the finest quality. Our laptop bags offer you the protection your laptop deserves. The BULAGGI laptop bags can be carried by hand or worn on the shoulder thanks to the additional shoulder strap. All our bags are top quality with extra inside padding to protect your laptop to the fullest.

What size is your laptop?
The size of your current laptop is the most important thing to consider when purchasing a laptop bag. For each laptop bag in our collection, we specify the maximum laptop size (in inches) the bag is suitable for. For example – do you have a 15 inch laptop? If so, you can also choose a laptop bag that is suitable for a 17 inch laptop.
As long as the laptop fits in the bag and you like the look and feel of the bag, then you've found the perfect match. Use our filter browser to find the right size of laptop bag. Our filters can be found on the left hand side of the store overview page. Our laptop bags can also be used as a regular handbag, as there are several compartments in the bag.  Have you found a laptop that suits you? Order before 3 PM so we can send your bag to you the same day from the Netherlands. Shipping is free of charge. If you have any questions about your choice, please contact our customer service team.