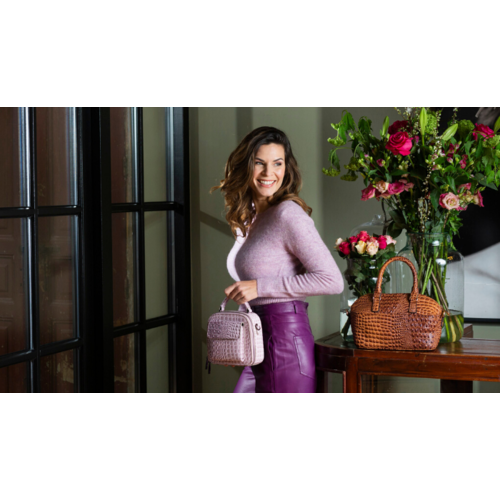 Category Bags
Bags that every woman should possess:
The modern woman has different bags for different occassions and use. Below you will find a summary of different kind of bags we believe every woman should own:
• A large bag for daily use in which you can store many items cannot be missed in a woman's wardrobe. Think of a shopping bag or a large shoulder bag or hand bag. This type of bag is ideal for a shopping spree in the city. During a day out it is often important to have your hands free. Each BULAGGI hand bag which does not standard have a strap in the design, comes with an additional detachable shoulder strap so that you always have the option to walk around with your hand bag hands-free. 
• A cross body bag is a bag which is worn diagonally across your body or simply worn over the shoulder. This way you will always have your hands free. A cross body bag offers enough space for your daily essentials, but at the same ensures that you are not over packing your bag. A cross over bag is an ideal bag while going grocery shopping. However, we see the cross body bag as the ultimate festival bag! 
• A clutch bag or envelope bag is essential for parties and special nights out. A clutch bag makes every woman look elegant. The benefit of a clutch is that you can only bring your most essential items with you like your smartphone, money, keys and lip gloss. Make your outfit complete with a stylish and elegant clutch which matches in colour
• A laptop bag is a must-have for every woman who takes good care of her laptop! Would you like to carry your laptop in a stylish and feminine laptop bag? And is it important to you that your laptop protects your laptop well? Then a BULAGGI laptop bag is your perfect match! In addition to laptop bags, we also offer you a range of business bags for women which makes sure that you come to work in a stylish way!