Posted on
By Elise Menkveld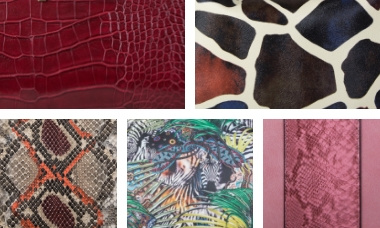 We have seen leopard prints and panther prints around us on a daily basis.
But we're very excited to know that less obvious animal prints are
becoming more popular in fashion.
This season you will see beautiful animal prints varying from a zebra print to a giraffe print. 
Previously, the animal print was carefully and subtly worn on accessories. You would see a leopard print shoe or a small neck scarf with an aimal print. Less is more. In fact: Less wás more. 

Image by Vogue.com
Endlessly combining animal prints
Today, the subtlety in wearing animal prints has disappeared. On the catwalks, we have already seen that combining various animal prints is hot and happening. More is more! You can easily combine a snake print dress with a zebra or tiger print accessories. We also understand that not everyone likes a complete animal print outfit. Therefore we advise: choose what suits you. Are you less of the exuberant and you prefer to consciously opt for an animal print on one item of accessory, then you still fully participate in the fashion trends. In our eyes, bags with an animal print can always be combined.

BULAGGI's animal prints
At BULAGGI's we have got different styles and animal prints available. 

Let us introduce to you the following prints :