Posted on
By Elise Menkveld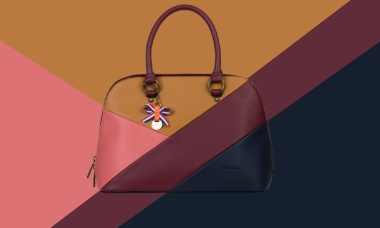 You can apply colour blocking to your outfit in different ways. Read more about it in this blog.
What is colour blocking? 
Colour blocking is nothing less than combining different colours with each other. Colour blocking can appear in your home interior, on a canvas painting or in your oufit. 
A colour blocking look, can be applied in 3 different ways: 

1. Colour blocking within the outfit
The individual garments and accessories in uniform colours are combined with each other. This creates a beautiful colour blocking palette in your outfit. There is no maximum number of colours in which you can colour block, but in the rule 2 - 4 colours are being used. 

2. Colour blocking within the piece of clothing or accessory
A striking item of clothing or accessory such as a handbag can also include color blocking. For example, take a look at the Emy crossover bag. Color blocking at its best!
Have a look at more colour blocking bags by Bulaggi: 

Cross body bag Angel € 79,95
Shopping bag Liss € 74,95
Handbag Angel € 89,95
Clutch bag Liss black € 59,95



Cross body bag Emy lilac € 74,95
Clutch bag Nikkie € 34,95 
3. Colour blocking with one specific colour
This form of colour blocking is very nice to use in your outfit. For example, you choose the colour blue and you will use as many colours as possible in your outfit. This way of dressing is also called ton-sur-ton. If you are looking for a specific colour for your ton-sur-ton outfit, you can easily filter by colour in our online store. At the top of the relevant category (for example, 'Bags' category) you see 'Colour' and you filter on colour e.g. blue bags.