Posted on
By Carlijn Jenster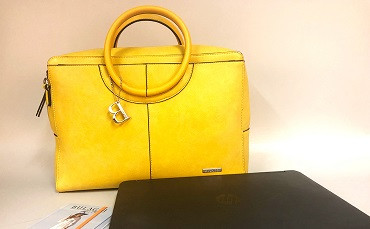 Exchange your boring black laptop bag for a trendy fashionable laptop bag. Laptops and tablets are nowadays indispensable devices. You take them everywhere you go on a daily basis. A laptop bag that can be combined with every outfit and that is pratical as well, is the perfect solution!
Your laptop and tablet are expensive devices that you want to take good care of. A laptop bag that offers good protection is therefore of great importance. The question is, what do you find important in the search of a laptop bag? Which consideration do you take in account in terms of comfort? Would you like to wear your bag in your hand or over the shoulder? These type of questions are important to make the right choice for your laptop bag.
The most important aspect of a laptop bag is to protect your device, and that means a good fit for your laptop. BULAGGI's laptop bags come in different sizes and shapes making a suitable bag for any size laptop or tablet. A laptop bag must also have a good sturdy handle that is comfortable to carry in the hand. The bag also needs a sturdy shoulder strap that wears comfortable over the shoulder and prevents shoulder injuries.
After choosing the colour, shape and style, take your time to view the inside of the bag. A spacious main compartment with multiple inside pockets so you can organise all your stuff is a must. An additional compartment at the back and front of the bag comes in handy for storing your essential items for easy reach.
BULAGGI's laptop bags offer all these ingredients. The result: a real musthave laptop bag that you can combine with every look!
Laptopbag Bazmar                                                Laptopbag Hoppner                                         Laptopbag Hartley