Posted on
By Elise Menkveld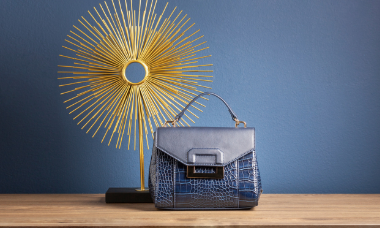 With its new collection, BULAGGI responds to the multi-faceted colour trends of 2019,
whereby the overall fashion image is determined by a galaxy of hues from warm and
timeless cognac to daring pink and yellow. Materials range from soft faux fur to sturdy
lacquer. Anything goes in 2019.
The colourful bags, prints and detailed finish are ingredients we will see coming back in the autumn | winter '19 - '20 collection.  This versatile collection contains three themes: 
1. Newtrals
2. Audacious
3. Reverse
Have a look at the different themes and get inspired by the beautiful colour combinations and palets.

Which theme is your favourite one? 
1. Theme Newtrals
New neutrals and warm colours, soft PU materials and faux fur, a casual appearance
with a distinctly feminine touch; that is what the Newtrals theme is all about. This series
is based on a colour trend that will be with us for a long time.
The colour story combines classic colours and modern hues, with blue winter air, bark, mustard and blue-black delivering the serene base notes. Enrichment with yellow, rust and linen nuances ensures a modern harmony.
Check out all bags from this theme
2. Theme Audacious
Fearless and proud; female glamour meets white magic. Tinged with influences of the eighties, this series is an elegant statement of pride, feminine power, sensuality and sensitivity.
The colour scale ranges from warm Burgundy red to the modern metallic pewter of the catwalk. A series that includes elegant models in luxurious and somewhat smoother materials.
Check out all bags from this theme
3. Theme Reverse
Clashing colours and irresistible dissonance. Unorthodox is the best word to describe this
theme, which features the wide array of colours reflected in both fashion and interior
images. 
Colours ranging from warm winter pastels like grapefruit and pastel petrol to cool gutsy colours such as jeans. The variety of materials and models are what make this series so gorgeous!
Check out all bags from this theme