Posted on
By Elise Menkveld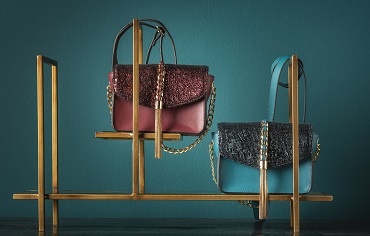 The most wonderful week of the year is about to arrive!

Once you have decided on your holiday outfit, there are still some to-do's when it comes to accessories. You complete your outfit with stylish jewellery, beautiful make-up and a party bag of course! The question is: which bag is suitable for the holidays and the different occassions?
Christmas dinner bag
It is most likely that you will enjoy a multi-course Christmas dinner. Naturally, you would like to have your essentials within reach on the table. Therefore it is not a good idea to bring your shopping bag XL to the Christmas dinner and park it under the table or drop it in a corner of the house (or restaurant).
A clutch bag is your friend. A stylish clutch bag can be put easily on a Christmas dinner table. This way you will have your lipstick within reach. Your clutch bag can also be used with a strap which can be hung over your chair. Naturally this also goes for cross over bags. 
Whichever model you will choose : your bag may shine this Christmas so go for glitter, sequins & glamour.
The New Years Eve bag
It depends on how you plan your new years eve and which bag goes well with the setting. 
Are you going a night out? In that case the cross over bag will be the best choice. Having a drink in one hand and a bag in the other one doesn't always work out well in the club. With a cross over bag you can dance the night away hands-free and care-free.
Are you planning on a night at home or at your friends' house? In this case you can choose whatever bag you prefer based on the colour and print instead of a more practical point-of-view. You can choose from a clutch bag, handbag or shoulder bag.

Quiz

The January 1st bag
Once the holidays are over and it is Monday January 1st, you will (hopefully) have a day off. On January 1st all written rules on outfits and etiquettes have faded. Today is matter of recovering and enjoying your day as much as you can. Are you leaving the house today? Make sure you bring a spacious bag in which you can carry at least a bottle of water.  Afterall, you've got to stay hydrated today ;)
We wish you happy holidays and a fabulous 2020!