Posted on
By Elise Menkveld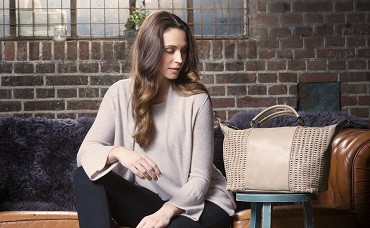 The BULAGGI Autumn | Winter 2018-2019 collection is characterised by flowers, lacquer, reptile prints, fake fur, soft materials, intense colours and, last but not least, craftsmanship and opulent styling. It's all about a collection of bags which – like the modern woman – cannot be pigeonholed in terms of style. Today's woman prefers to make her own fashion statement with the magic of colour and expression. The newest trends – ranging from sporty to classic – are blended into three hugely appealing themes: Performance, Nightwalker and Reflection.
1. Performance
Croco and snake prints teamed with daring colours such as clear red, blue and yellow lead to striking combinations and pronounced motifs. Performance is a lively theme with a highly expressive dynamic – nostalgic with an expressionist touch.
View all products of the Performance collection

2. Nightwalker
The perfect theme if you want to project elegance and self-assurance with a hint of mystery. Designed to tempt and charm, but to parry at the same time. Velvet, silk and lacquer play the lead roles in this production. Dark and mysterious, with a touch of feminine glamour; aubergine and dark blues and greens transport you to a magical world of fantasy. You are the one who will shine in the silvery moonlight – that is Nightwalker.
View all products of the Nightwalker collection



3. Reflection
Sometimes it is good to pause and reflect; to go with the flow of beauty and the tranquillity of nature. This is the serenity expressed by the Reflection theme, in which femininity and strength are harmoniously combined to prove that there is no need to shout to be noticed. Soft, warm materials and natural and harmonious colours combined with metallics give you that back-to-luxury feeling.
View all products of the Reflection collection



Party bags & clutches
The winter collection also includes a wide range of party bags and basic clutches featuring a variety of materials and suited to all kinds of social event, from partying and evenings out or festivals to elegant dinner parties. Any one of these clutches, whether in fake fur, satin or velvet, with pearls or fringes, can transform your day-to-day outfit into a head-turning look.