Posted on
By Elise Menkveld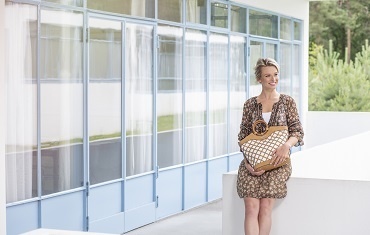 Curious to find out about BULAGGI's new SS20 collection? The collection consists of three store lines.
1. Let's start Fresh
Stillness, serenity, hidden details and clean lines; these are the keywords for this theme. The bags are of a sleek and super-feminine design. The colour range starts with white and nude, combined with celadon, terra, oxblood and yellow. These bags derive their unique BULAGGI style from innovative touches such as pleats or painted edges.
Check out all bags from this theme >  

2. Ode to our Seas
Surfaces that evoke the shimmer of water, countless shades of blue, bleached coral, silver and sand accents; the materials used in this line are reminiscent of things you may find or see at the beach.


Check out all bags from this theme >  


3. Stick to your Roots
Warm, familiar colours form the basis for the shoppers, hip bags and hobo bags featured in this theme. Natural prints such as crocodile and snake are the other essential fashion statements of this line.
Check out all bags from this theme >  
Did you know...?
All BULAGGI bags are made from high-grade PU. We take account of sustainability as part of our role in the fashion industry and all our bags feature a refined finish so that women will want to use and re-use them for a long time. And it goes without saying that each of our collections reflects our passion for colour, comfort and quality.