Posted on
By Elise Menkveld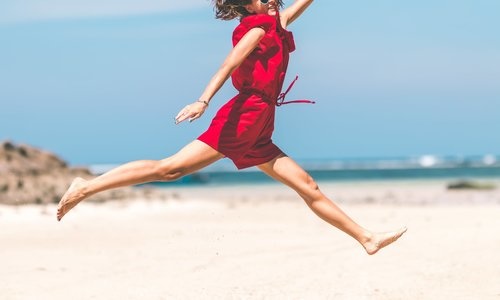 Ocean waves, sun rays, ain't nothing like beach days. Endless traffic jams to our beach destination don't make us stop coming. Don't we just love our summers?
In this blog we tell you how you take all your essentials with you (to the beach)  without taking all the unnecessary things with you. Afterall you don't want to be dragging around unnecessities with you every day, while the temperatures are rising. 
"Dump your unnecessities and travel light weight this summer"

Step one: Organise
Check your bag and find all things that are unncessary to carry with you on a daily basis. I bet you will find at least 10 things. Tip: clean out your purse and take pictures of loyalty cards and carry them in your phone, there are special apps for this. 

Step two: What is my destination? 
Are you going for a quick drink with a friend, a day out or will you be travelling all day? Pick a bag that matches your destination. A crossbody bag for small essentials and a shopping bag for carrying around your new purchases for example. 

Step three: Pack & go 
All over prints, bright colours or a floral print? We are delighted by strong statement this summer. How far dare you to go? 

Choose your ideal bag

CLUTCH BAG
Mirjam
This colourful clutch bag is the perfect partner for a drink in the city or a (wild) night out with your friends. Despite the small size, it is large enough to carry your sun glasses, creditcard and a pocket size sun screen lotion. 
Clutch bag Mirjam (available in three colours) € 49,95

BEACH BAG
Jacky
 Once you have conquered the beach traffic jams, it is the   ultimate summer get away. Our basket 'Jacky' is a perfect bag   for a day at the beach. The basket is available in four colours   and it is on SALE now!

 Basket Jacky. From € 29,95 for € 14,98.






LAPTOP BAG
Laurie


Is it impossible to escape work life? Too bad. We've got a summer touch to your corporate outfit though. This laptop bag Laurie is available in two colours: pastel blue and pastel pink. 

Why not kill two birds with one stone: Find yourself a perfect remote work spot and enjoy summer while you get your work done! 

Laptop bag Laurie pastel pink from € 99,95 for € 49,98