Elise Menkveld - 20 / Oct / 2020
This season's animal prints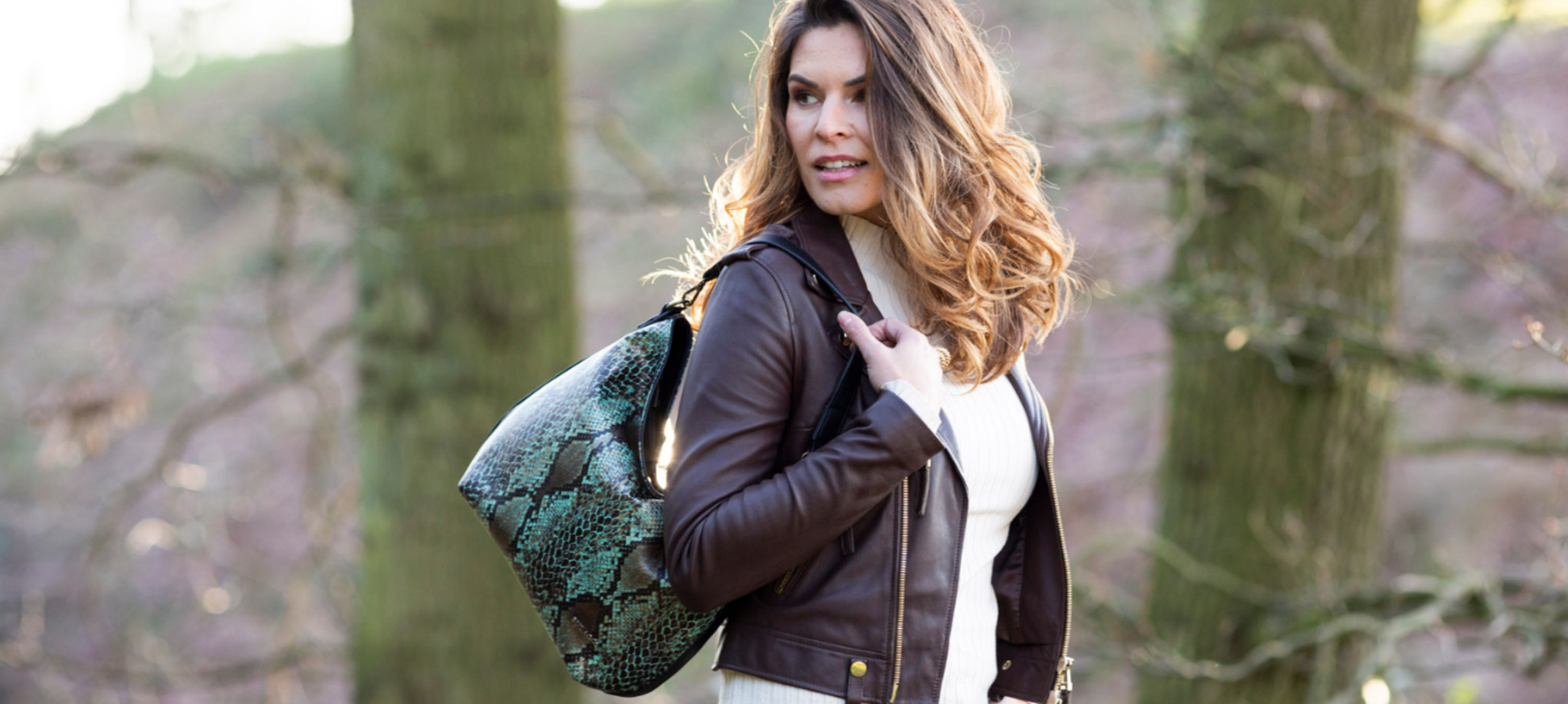 Animal prints won't go out of fashion anytime soon and are here to stay! It is one of the trends that has been dominating the fashion scene in the past years. In BULAGGI's winter collection of 2020 - 2021, we  again offer a wide range of animal prints, varying from a croco print to a lizard print. In this blog you will get to know the different series from the latest winter collection. Get inspired!
Croco print bags
Are you looking for a bag with a croco print? Then there is enough to choose from in our winter collection. Different bag series contain a croco print, each in its own way and in different colour options. 
Croc series: This series is characterised by an all-over croco print in the colours fuchsia, green and black. The series consists of a clutch bag, crossbody bag, handbag and a shopping bag.

Bells series: This series is characterised by an all-over croco print with a slight shimmer in two distinct colours: rust brown and lilac. The series consists of a fairly small handbag that can also be worn as a crossbody bag and a handbag.
Iris series : Do you love the colours burgundy red or black? Then you might like these series. It consists of a round crossover bag and a fancy handbag.  


Snake print bags
Protea series : This series is characterised by an all-over snake print with a slight shimmer on the hobo shoulder bags, crossbody bags and handbags in the colours pink, green and camel.
Anemoon series : In contrast to bags with an all-over snake print, the bags from this series have a touch of snake. This means that some details in the bag have a snake print, such as the handles and coarse stitching. The series consists of a handbag, crossbody bag and matching wallet in the colours red, camel and black.

Quince series : The crossbody bag, clutch bag, hobo and handbag from the Quince series consist of an all-over snake print on the bag. However, the clutch bag has a subtle snake detail around the closure. The colours in this series are red, camel and black.
Leopard bags
The leopard print is sometimes being confused with the tiger print or a panther print. However, if the bag is called Leo - short for Leopard - then you know enough. These bags have a nice design: round or square bags with trendy handles. Choose from a black / white leopard print or a brown / camel print.

Faux-fur
Faux fur, fake fur or imitation fur: all names that come down to the same thing: a super cuddly fabric that does not involve animal suffering during the manufacturing process. The Ginger series is available in a handbag, hobo shoulder bag and a shopping bag. The subtle horizontal lining of faux fur is characteristic for this handbag.


Lizards
You might be a bit tired of the croco print. In this case, you can always go for our beautiful Liatris bags with a lizard print. The Liatris series are available in different bags: a crossbody bag, a ladies laptop bag suitable for a 15 inch laptop and two different handbags. The bags have a super chic look. Choose your favorite colour: emerald green, camel, dark brown or black.
Paw prints
The clutch bags from the Paw series have a print with cute paw prints in three different colours: green / blue, lilac and camel. Which animal exactly? That's up to you, leave it to the imaginary! 

Combining animal prints endlessly
Today, the subtlety in wearing animal prints has disappeared. On the catwalks we have already seen that the different animal prints are enthusiastically combined. The ground rule is the more the merrier. You can now combine a snake print with a zebra print in your outfit. We also understand that not everyone likes a complete animal print outfit. So choose something that suits you. If you are less of the exuberant and prefer to consciously opt for an animal print on one item of clothing or accessory, then you are still participating in the fashion trends. In our opinion, bags with an animal print can always be combined.


Vegan bags PETA approved
As you know, animals are inspiration to us and nothing more than that. Our bags have been produced without harming animals. Our bags have been PETA approved as vegan, which we are very proud of! 
Stay tuned for more: The prints of Spring | Summer 2021
A little sneak peek can't hurt anyone, right? The animal print trend will continue for a while. BULAGGI's 2021 summer collection will feature new animal prints, including a zebra print in various colours. The new summer collection will be available in our online store from February 2021.