Posted on
By Carlijn Jenster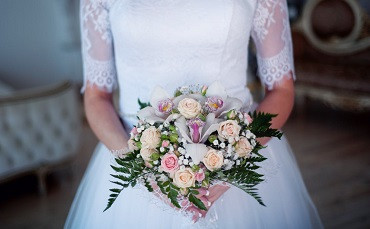 Weddingbells, it's time to get all dressed up!

A wedding is the perfect occasion to dress to impress. From head to toe, a fancy dress, painted nails, hair nicely styled and of course the perfect bag in your hands.
A large bag is not very charming to wear to a wedding party,  therefore a clutch bag is the ideal bag for a wedding. A clutch is an elegant and stylish bag for festive occassions such as a wedding. It's easy to wear in the hand and it looks very classy. The much-needed essentials fit in easily. The BULAGGI clutches have a detachable shoulder strap that makes it possible to wear the bag over your shoulder.
The bride's bag
A clutch is the ideal bag for the bride who wants to be prepared for anything. This includes all the essentials that may be important during the special day. Extra stockings, lipstick, powder and tissues are no unnecessary luxuries that can come in handy. This is of course not be worn by the bride herself, but by the best friend or sister of the bride. This super chic suede champagne coloured clutch bag offers enough space for all these essentials and is a good choice for the perfect bride's bag.