Posted on
By Joyce Langelaar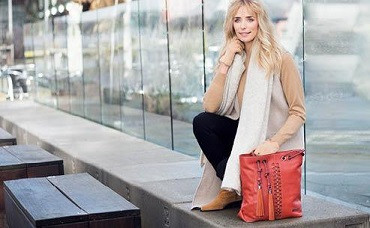 The BULAGGI Autumn | Winter '17-'18 collection is inspired by British traditions, authentic moorland landscapes, traditional crafts and industrial design.
Influenced by major trends such as sumptuous botanical flower patterns, nostalgia for the thirties and forties, powerful contrasts and reptilian structures, this collection interlocks seamlessly with the fashion picture for winter 2017-2018. High-quality materials, luxurious extras and attention to detail ensure that each and every bag exudes an unparalleled richness.
The themes Little Manor, Tender Highlands and Pi Casa, each with its own characteristic features, underpin this well-balanced collection.

Little Manor
The dominant colours of the Little Manor theme are black, dark green, khaki, bordeaux and signal red, which make for some thrilling combinations, highly fashionable bags and a timeless elegance. This theme provides room not only for classic simplicity but also for bags with a unique floral print, developed by BULAGGI and featuring embossed botanical elements.
Tender Highlands
Together with grey, silver, pink and cognac, special materials and powerful contrasts play an important part in the Tender Highlands theme. As an example: one of the bags is made entirely of faux fur with metal handles – an absolute eye-catcher.
This theme also allows for a craftsmanlike look & feel, whereby laser cutting and rugged studs are combined in casual bags.Spangles, lacquer and metallics alluding to reflections in water also feature.
Pi Casa
Pi Casa is a richly colourful theme in which shades of blue, brown, burnt orange, ochre and a touch of gold are prominent. A strictly ordered austerity combined with a particular geometric play of lines characterises the design of these bags. Austere linear patterns combine with reptilian structures and (tone in tone) colour blocking.
Be seduced by beautiful design, high-end materials, luxurious extra's and expressive colours. Shop your AW17-18 favourites here!