Elise Menkveld - 27 / Jul / 2021
Hooraay, people are getting married again!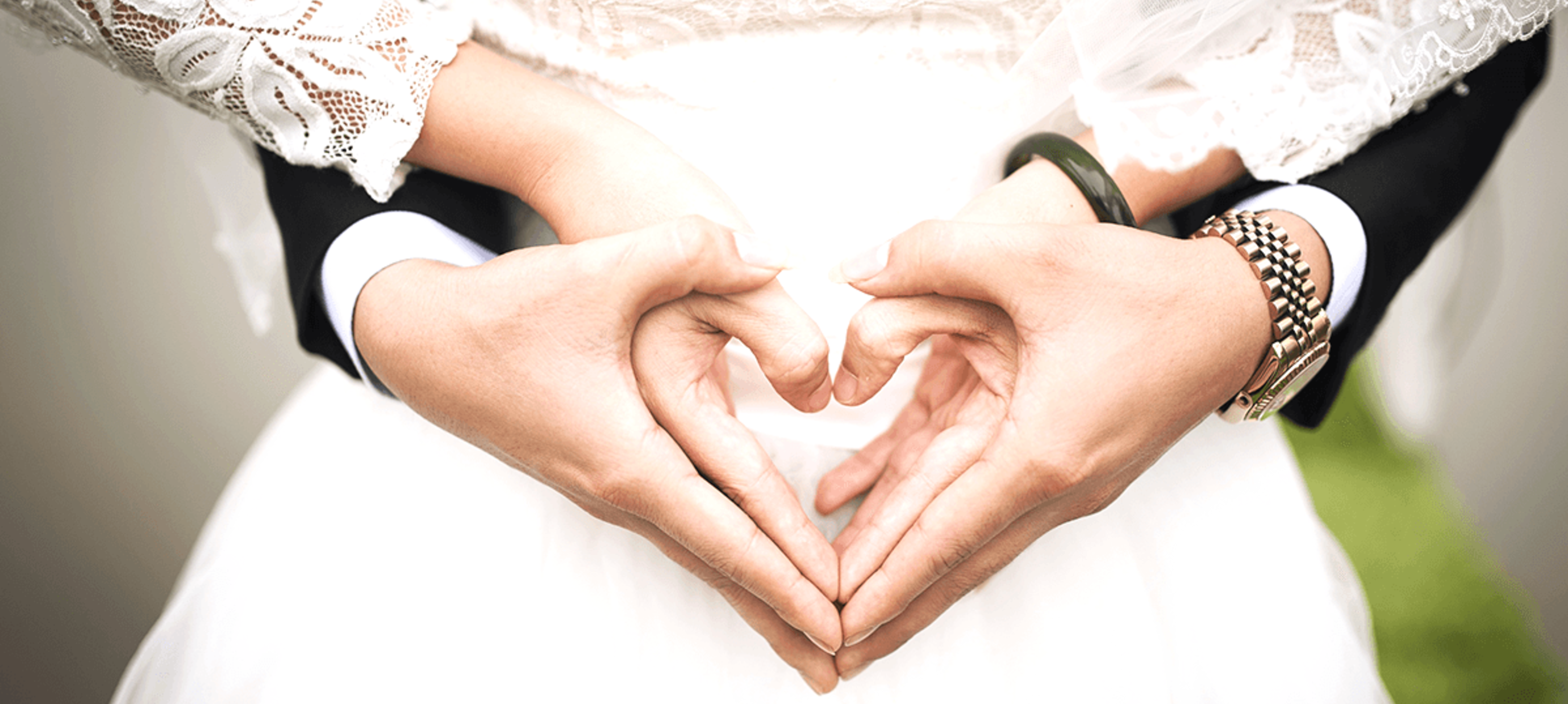 We all know that COVID has not positively contributed to the number of marriages that took place last year. Many weddings have been postponed from 2020 and a lot of them have not even taken place this year. Yet there are plenty of couples who decided to celebrate their day with an intimate number of people. Fortunately, most countries have taken less stricter measurements concerning weddings.

If you are going to get married yourself in 2021 or 2022, read the tips and trends in the field of bags for the bride. Have you been invited to a wedding and are you looking for the perfect bag? Please continue reading, we also have some inspiration for you! 
The bride
Most brides have been fantasizing about a wedding from a young age. And now it's finally reality: her wedding day is about to arrive! A year before the wedding brides have been brainstorming, searching on Pinterest and creating a to-do list. From location up to the wedding list: everything needs to be perfect! 
One of the most important factors of a wedding for a bride is definitely her wedding dress. The dress needs to have the WOW factor. Luckily most brides to be, plan a visit to a bridal store way in advance. 
When the dream dress has been found, a pair of shoes are quickly shopped as well. The bridal store needs to know how long or short the dress needs to be afterall. 


Light pink and blush coloured wedding dress have become more popular over the years. This blush coloured dress can't be worn by each skin type /tone, but if you are one of the lucky girls then this bridal look will look amazing on you!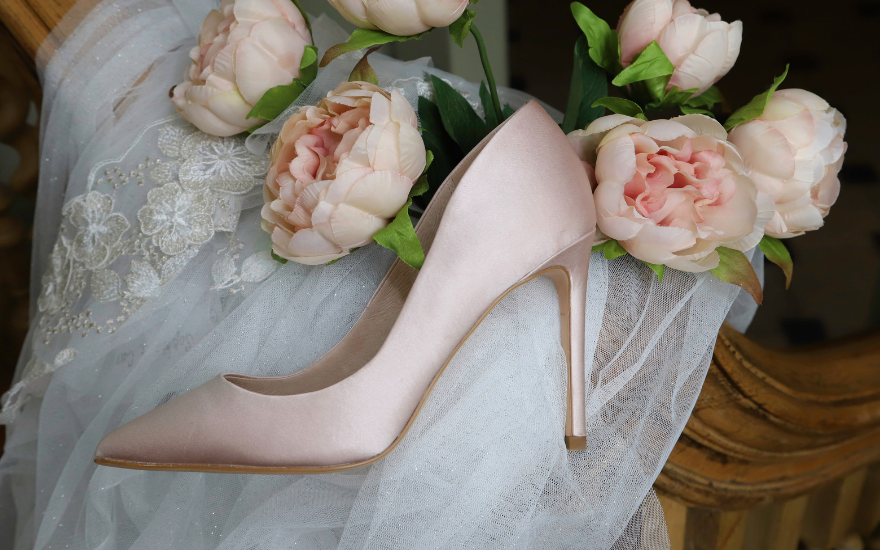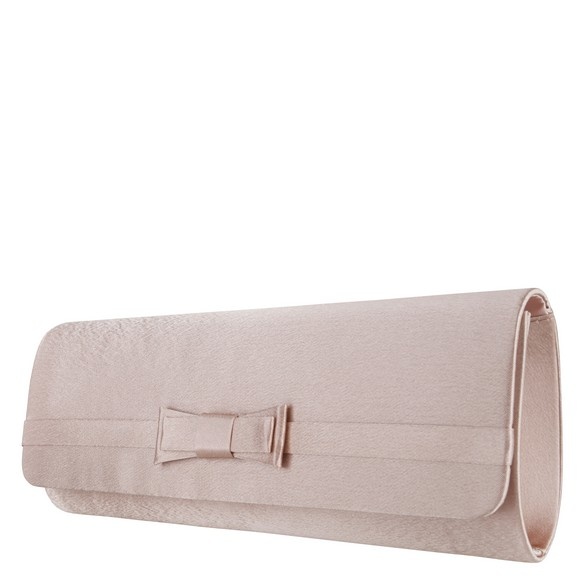 Clutch bag Pam  with bow  24,95
Colourful shoes: colourful bag
Lots of girls choose the colourful high heel over a pair of white heels. This adds a little more 'fun' to the bridal look and looks less conservative. 
Colourful shoes ask for a matching colourful bag. Have a look at this bridal look and see if this is something for you.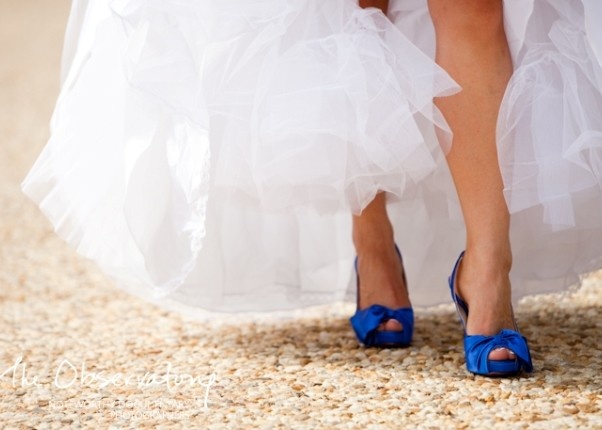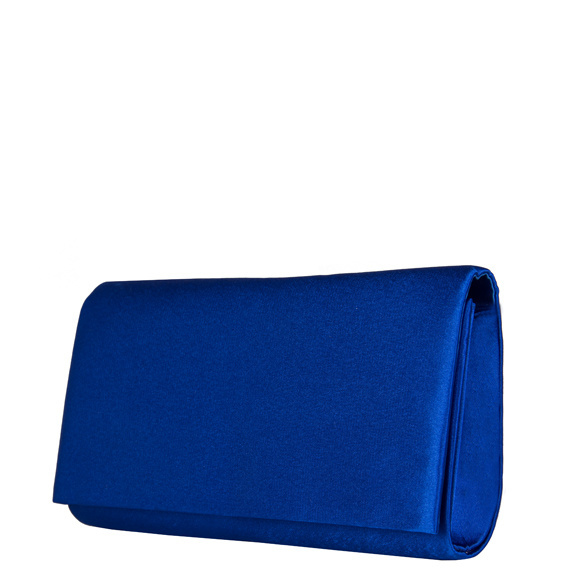 Satin clutch bag BULAGGI € 19,95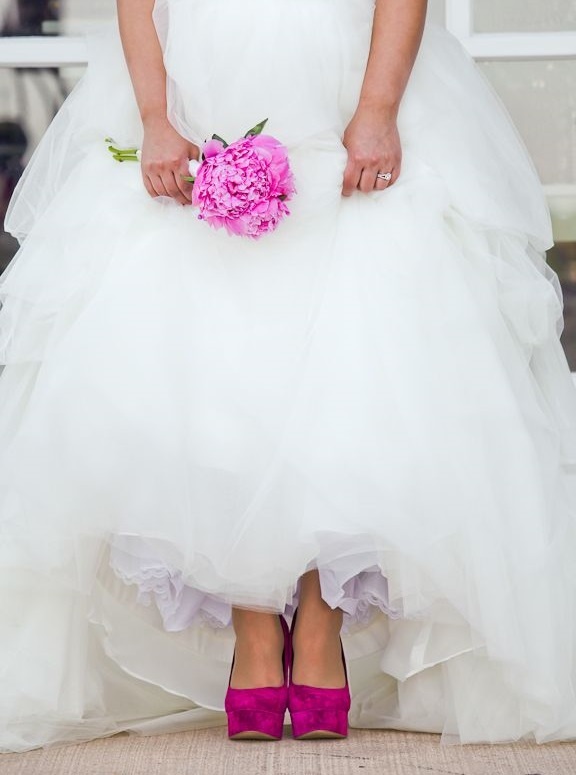 White and light coloured bags for the perfect wedding look
Do you prefer to stick with a less colourful bag? That's totally fine, we have got plenty of choice for you. Go for a white clutch bag or a champagne coloured bag. All your essentials can be taken with you in a clutch bag such as lipstick, tissues etc. A clutch bag is a relatively small yet very feminine bag that you can carry elegantly in the hand. Our clutch bags come with an additional shoulder strap or chain which makes it possible to wear the clutch bag as a shoulder bag. Of course you, the bride won't be wearing a bag over the shoulder, but this way you personal assistent can run around with your bag hands free :).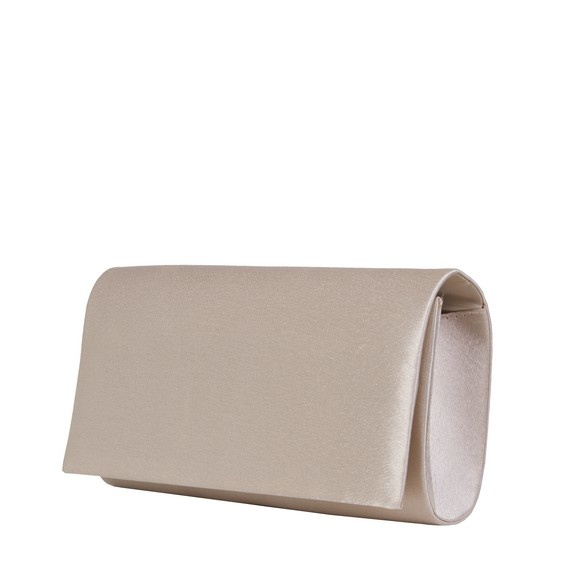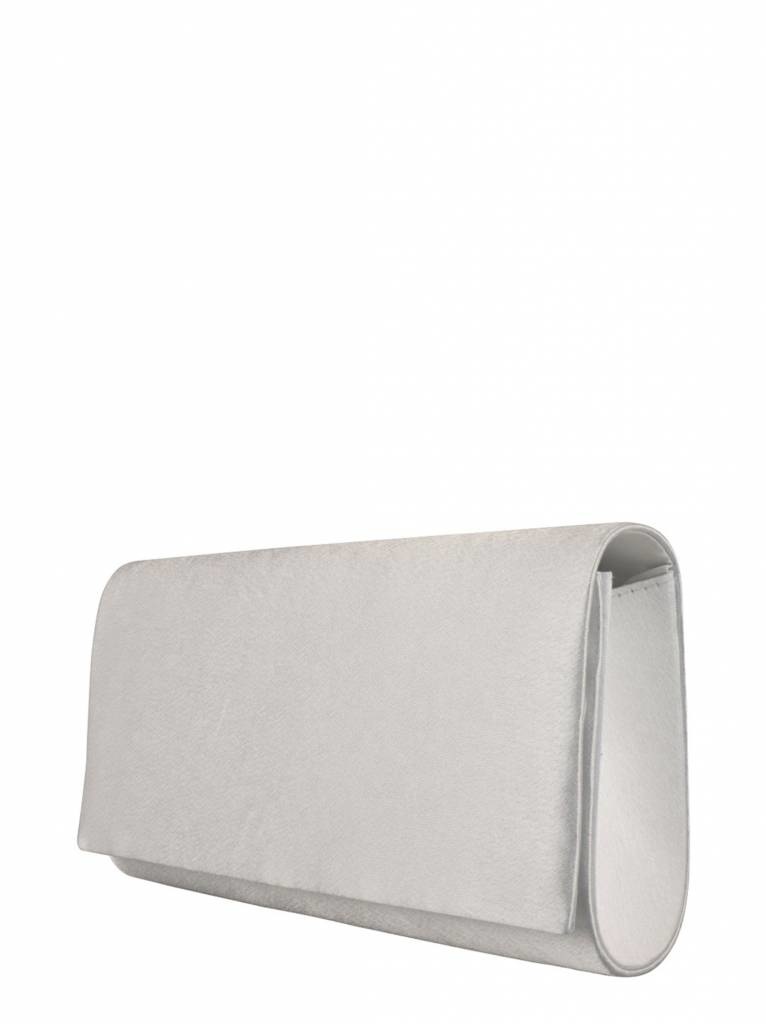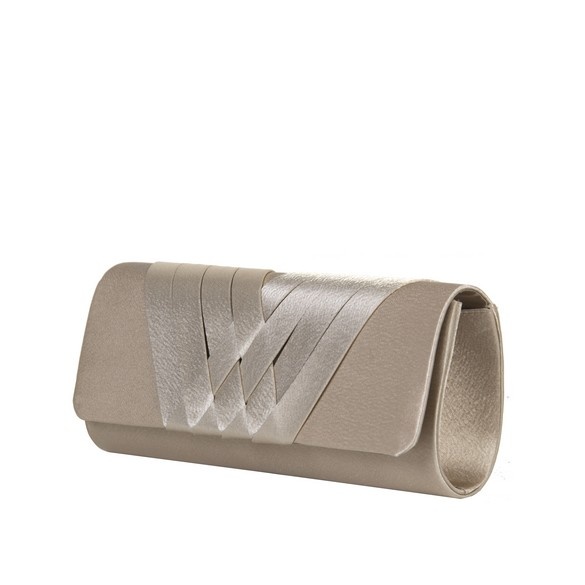 Wanneer je het hoognodige op die dag wilt meenemen zoals lippenstift, een tissue etc. kan dit prima in een clutch. Dat is een relatief klein vrouwelijk tasje dat je elegant in de hand draagt. Het voordeel van de clutches van Bulaggi is dat ze middels de bijgeleverde ketting of extra schouderband, ook over de schouder kunnen worden gedragen. Zo kun je heerlijk vrij bewegen. Bij BULAGGI vind je satijnen clutches in diverse kleuren vanaf € 19,95. 
Pastel party
The pastel look is a perfect look for a wedding. It gives the wedding party a touch of summer and the colour tones bring peace. Pastel dresses can be found in any colour, so go and pick your favourite colour.
At Bulaggi you can find a wide range of pastel colours in our bag assortment.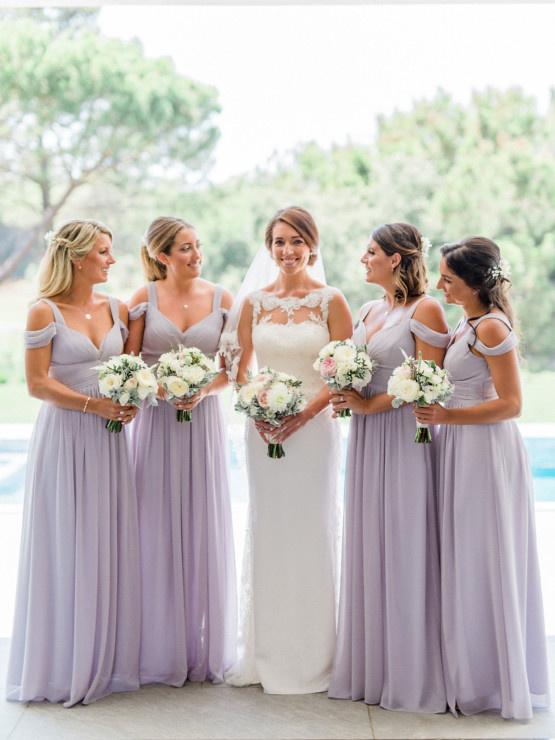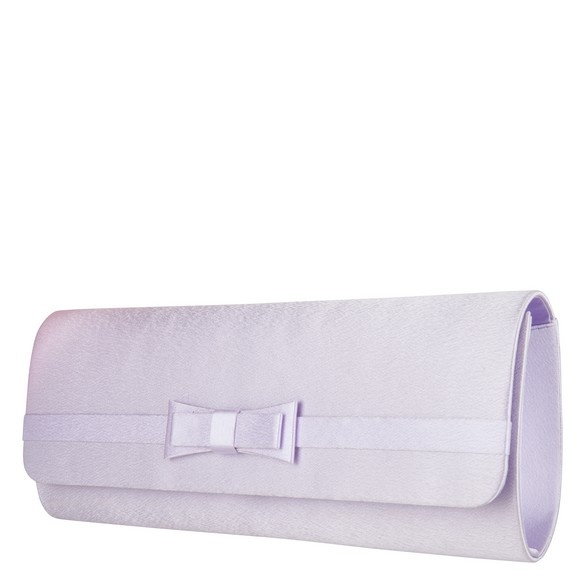 Clutch Pam met strik € 24,95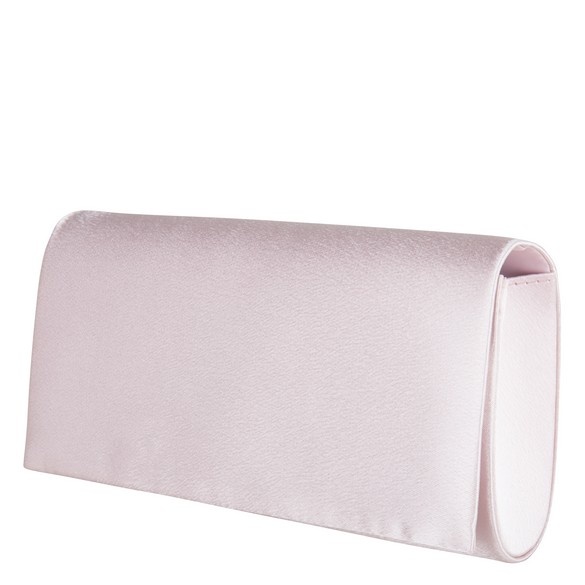 ♥♥ BULAGGI wishes everyone a beautiful wedding day and an even more beautiful marriage! ♥♥