Posted on
By Elise Menkveld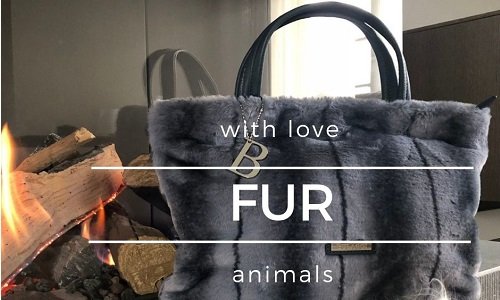 Not only do we find fake fur on winter coats, luckily fake fur is also found on bags and other accessories. At BULAGGI, we love fake fur. Why? Not only because it is animal friendly, but also because it looks super cozy and gives a rich look to your outfit.
Some people refer to fake-fur as faux-fur (sounds even more posh) and some call it imitation fur. It all comes down to the same thing: an animal friendly bag made of fake fur fabric. This season we can show you several must-have fake fur bags:

Kaylee
In the Kaylee series you can choose from three different bags in three clour: brown, blue and green. All bags have fake fur elements. The hobo shoulder bag (also available in the three mentioned colours) has a beautiful inner fake fur layer at the top of the bag, so it always feel warm and soft when you enter your bag. Are you looking for a smaller sized bag? Have a look at the beautiful and winter ready crossbody bag Kaylee. The shopping bag is also a beautiful bag and comes in handy as the shoulder straps are adjustable, so you can always wear this bag at a perfect length.  
Quinn
In de Quinn serie vind je prachtige tassen die ook helemaal passen in de fake fur trend van nu. Zoek je een tas voor feestelijke gelegenheden? Kies deze winter dan voor de clutch Quinn.
Zoek je een meer alledaagse tas? Dan kun je prima uit de voeten met de shopper Quinn waar net even meer in vervoerd kan worden. Deze tassen uit deze prachtige serie Quinn zijn verkrijgbaar in mooie winterse kleuren rood, zwart en grijs.
We ♥ fake fur
P.s. Did you know fake fur can also be called fun fur or faux fur? It's made of cellulose or synthetic fibers and designed to resemble fur