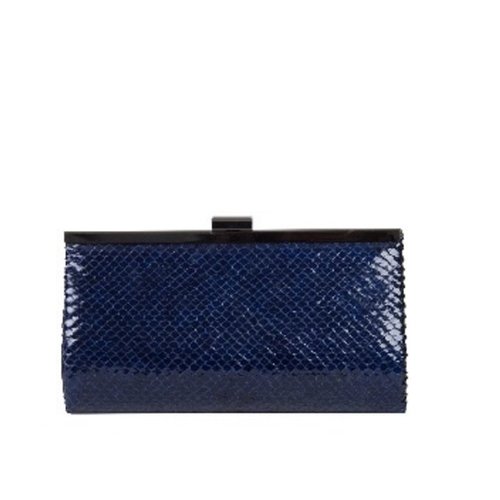 Blue party bags
A blue clutch bag for the holiday season to complete your outfit is what you are looking for!? At BULAGGI you can find a wide range of blue evening bags. You can find a.o. blue clutch bags varying from plain satin clutch bags to dark blue snake printed party bags. 
Blue clutch bags for the holiday season 
A benefit of a (blue) clutch bag is that you can wear it super elegantly in the hand. In addition it keeps you sharp to only bring your essentials with you. This way you won't be taking too much unnecessary things with you in your bag. Did you know that all of BULAGGI's clutch bags come with an additional shoulder chain or strap? The chain or strap can be put on the bag at any desired moment. This way you can party away carelessly with your bag over your shoulder. Check out our blue clutch bags from cobalt blue to dark blue. 
Blue hip pouch  
Next to a more traditional or classic bag, it is a nice statement to wear a hip pouch. A blue hip pouch in combination with a beautiful jumpsuit can really look amazing. Make a true fasion statement with a hip pouch this Christmas! 
Crossbody bag: the ideal holiday bag 
Are you running from party to party in December? Then a crossbody bag is probably a perfect bag for you. You can put all your essentials in it, hang it close to the door and you're good to go again! At BULAGGI you can choose from various blue crossbody bags. 
We wish you happy holidays and we are hoping that you will find your perfect Christmas bag in time!