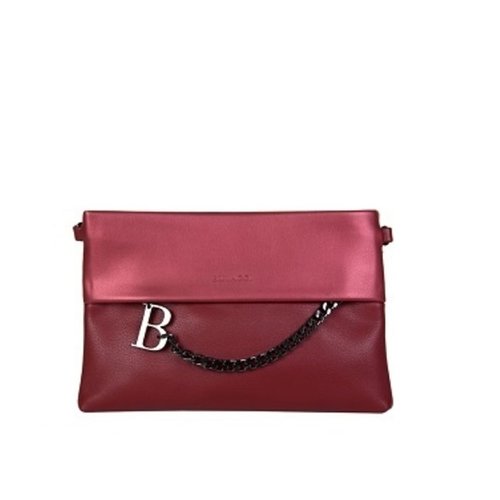 Red party bags
If you are looking for a red bag for the holiday season, then you are at the right place at BULAGGI's! In our collection of red bags you can find different types of bags both clutch bags and crossbody bags. 
Clutch bag or cross body bag
Clutch bags are bags that you can wear elegantly in the hand and are often compact of size. You can take your essentials with you. The materials of our clutch bags vary from satin to high quality PU material. BULAGGI's clutch bags are known for the details and perfect workmanship. 
Did you know that all our clutch bags come with an additional shoulder chain or shoulder strap? This way you can party away, worry-free with your clutch bag over your shoulder. 
In the category red evening bags you cannot only find red clutch bags, we also offer red crossbody bags. These bags are perfect for December festivities. A crossbody bag has a long strap which means you can easily hang your bag over a chair or over your shoulder during parties. 
The meaning of the colour red...
Red is a perfect holiday season colour. It is nice to bring a touch of red in your outfit through accessories like a red bag. Red stands for live, power, energy, passion and romance. It is also a traditional Christmas colour and will look beautiful and elegant with a little black dress and red painted nails. 

In addition to bright red bags, we also offer a wide range of burgundy red bags. 
Happy shopping!