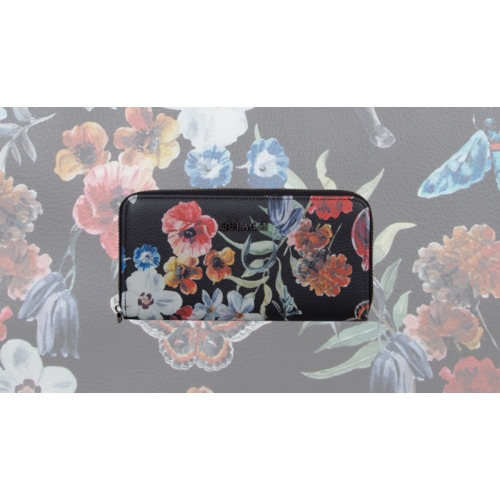 Purses
Different types of purses and wallets

Choose from a zip around, a folding or a [url] travel wallet or purse. You may be wondering what the difference is between these models? A zip around is a purse or wallet which can be closed from beginning to end with a zip. A folding or billfold wallet is a two-sectioned wallet which folds in two to close. Sometimes this model is referred to as a hipster.  In addition, we propose a travel purse and wallet collection. This type of model is designed to hold a passport in addition to notes, coins and cards. Enjoy the ease and convenience of carrying all your important travel documents with you in one single wallet or purse!

Matchy matchy
What distinguishes BULAGGI purses and wallets is that they are all part of a product series. On the purse or wallet product page, you will find all matching articles such as handbags or shoulder bags from the same series. How stylish it'll be to take your purse out of your handbag at the cash register and for everyone to see that they are a perfect match! 

Stop accumulating unnecessary things in your purse!
A purse is not a document file in which you can infinitely store everything and anything. Remove all unnecessary receipts, photos and loyalty cards you hardly ever use. To start with, too many unnecessary items in your purse or wallet do it no good, for the zip needs to close to keep everything in safely. Try to limit items to a minimum and remember to regularly clear your purse or wallet. If you are a truly loyal customer and you like to collect loyalty cards from different stores, you may also consider to store all cards in a specifically designed app on your mobile phone. This way your loyalty card can be scanned at the cash register direct from your mobile phone without you having to bring all your cards in your purse day in and day out. No wonder small purses are becoming more and more popular!

Free returns for wallets and purses
All our articles are shipped to you free of charge above £50. If you wish to return your wallet or purse, then this is also free of charge. Do you need help in looking for the perfect purse or wallet? Then please feel free to contact our customer service department. We are more than happy to assist you.