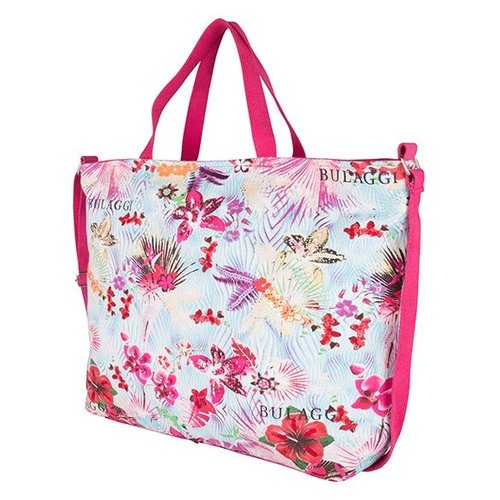 Beach bags
BULAGGI's beach bags are not only reasonably priced (especially when they come with a discount), but they also offer lots of space for all your beach gear. You can take practically anything you wish to the beach - from an XL beach towel to a great book. Almost all BULAGGI beach bags are equipped with a zip on top which reduces the risk of pickpocketing or of curious passers-by gazing inside your bag. On your favourite beach bag product page, you will find all bag features, such as material, size and number of compartments.
Beach bags from our SALE selection are also shipped to you for free above £50. And if you're having second thoughts on the beach bag you ordered, no problem! You can also return it to us free of charge. As soon as we receive your returned order, we make sure you receive your refund as soon as possible. We advise you not to wait too long before ordering your favourite beach bag, since our SALE stock is limited!
Keep up to date on discounts & promotions
If you would like BULAGGI to update you on news of discounts, special offers and promotions. We will send you an email no more than once a week. You can also follow us on social media channels such as Facebook and Instagram.
Please contact our customer service department if you have any questions regarding beach bags or on any other subject. We are more than happy to assist you.