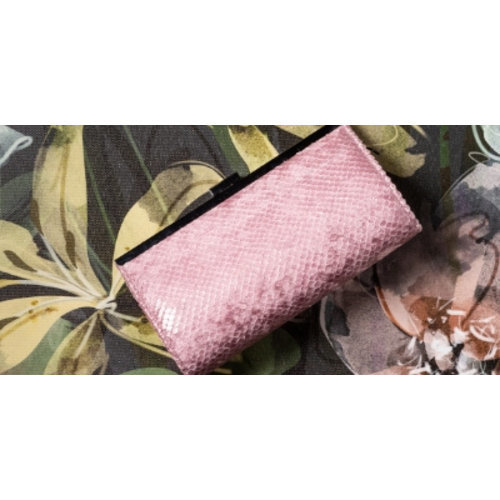 Clutch bags
Clutch bags are often worn on special occasions such as weddings, cocktail parties and gala evenings. The clutch is a stylish bag which is often held in the hand. 

The benefit of a clutch is that it is compact but can still carry a limited number of items. So you can still bring the bare necessities along with you in your clutch, such as money, keys, lip-gloss and your smartphone. And if you'd like to have a dance, both hands free, no worries! Each BULAGGI bag is equipped with a chain or a strap so that you can easily wear your clutch around your shoulder.
Have you found your perfect clutch in the sale? We recommend that you don't wait too long before ordering. Our SALE stock is limited and we'd hate to disappoint you. Order your favourite clutch easily. The money you save is all yours, for even in the sale, shipping is free above £50. Returns  are always free of charge.
We would love to share news & offers with you

We are active on social media and love sharing all BULAGGI news on new collections, discount offers and promotions with our followers. Would you like to follow us? Please visit our Facebook page or Instagram page and explore our inspirational posts. We can also update you via our newsletter. You can subscribe here. You can also unsubscribe at any time. 

Do you have any questions for our customer service team? Please feel free to contact us. We are more than happy to assist you!