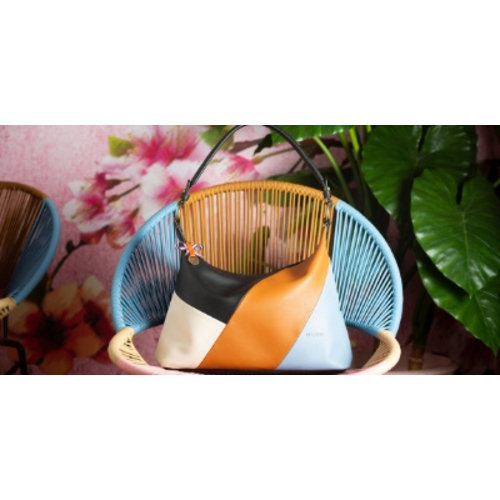 Shoulder bags
If you have been looking at that one perfect shoulder bag for some time, but you've never gotten round to buying it, then the time is now! Wait no longer, for you're not the only lady keen to buy a great shoulder bags at a discount. Our outlet stock is limited. Our most popular shoulder bags are black - a neutral colour that can be worn equally with smart and casual outfits.
The discount you get when purchasing a shoulder bag from our SALE selection is all yours, for, even in the sale, shipping is free above £50. Returns are also free of charge, so wait no longer and just buy that perfect shoulder bag you have been coveting for so long. All items can be returned within 14 days, including those purchased from our SALE selection.  

We can keep you up to date on discounts, offers and other promotions on shoulder bags!
Via our newsletter, we would like to keep you updated on all news including promotions applicable on the BULAGGI collection. Then you can come back during the next season's SALE and purchase a new shoulder bag. We also update our social media followers on all BULAGGI news including offers and promotions. If you're not yet following us on social media, please take a look at our Facebook and Instagram pages.

If you have any questions when looking for your perfect shoulder bag, or on any other subject, please feel free to contact our customer service team. We are more than happy to assist you.